FINALLY! A QUALITY-BUILT
HOME YOU CAN AFFORD
South East Grand Junction, CO

28 Lots, 4-5 Floor Plans

Ranch or 2-Story

3 & 4 Bedrooms




Primary Suite on Main Level
Starting in the Mid $300's


NOW TAKING LOT
RESERVATIONS
innovative  design
custom built homes

"I have known and been doing real estate business with Terry Lawrence for over 20 years. I have known him to operate in the utmost ethical and moral professional capacity in order to deliver affordable, quality-built real estate products to his customers. Terry and his company have proven to be a valuable asset to the community as he develops and builds successful communities throughout western Colorado."
Michael Krieg –  Realtor, United Country Real Properties, 
Colorado & Costa Rica Luxury Homes & Ranches
"Terry took the initiative and made sure contractors were on time and ensured we were able to close as per schedule. He takes a team player approach and knows what he's doing regarding the scope of a project."
Amy Moore – Homeowner (Google Business Review)
"New Beginnings built our new house and we were very pleased! We especially liked them giving us contact information on all of their sub contractors. The few problems we have had were promptly handled because we could work directly with the sub-contractor. They gave us complete info on all aspects of the house construction. Our utility bills have been a very good surprise for us since we are used to utility bills in Texas. The house is well built and well insulated. They use 2" x 6" exterior walls with good insulation."
Richard Pitman – Homeowner (Google Business Review)
Is one of the most important decisions you'll ever make!
It can impact your financial future and bring stability to you and your family.
"At New Beginnings New Homes, my staff and I are determined to provide you with the best possible experience in the home design, building and buying process. We will work with you through every stage to ensure your complete satisfaction long after the sale!"  – Terry Lawrence
.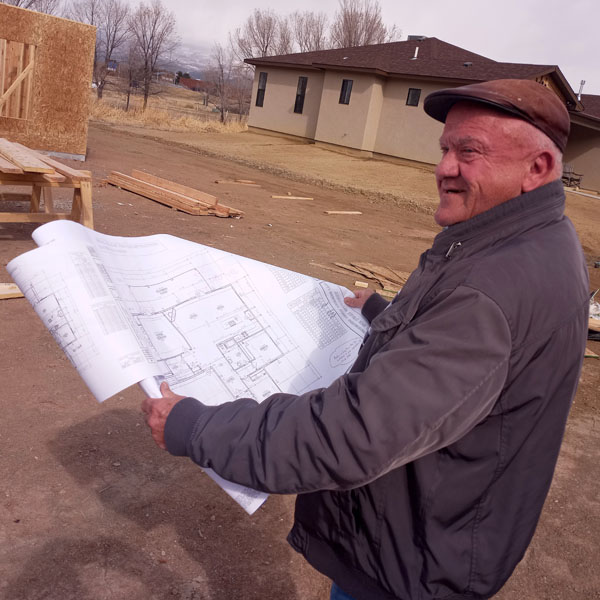 Combined Years of Experience
Design & Build | Construction Management | Real Estate & Investing Consulting

Design & Build
Your Plans or Ours
Our staff with work with you through every step from finding a lot, securing financing, choosing and designing your plans, selecting colors and finishes. We even know a guy that will help you move in!

Investing:  Real Estate,
land development
Learn the art of using various types of methods to create profitable investments, understand the benefits that come with utilizing leverage and the obstacles to avoid.

THE BENEFITS OF BUSINESS CONSULTING
Your business vision and financial goals are achievable! Terry Lawrence of Grace Business Consulting will show you how to increase your bottom line by using time effective processes and more.
What is a New Home Construction Design-Build Company?
If you have ever looked into new construction, you most likely have come across the term design-build. What does it mean? 
We use the design-build process every day and have seen firsthand how this type of construction benefits new home buyers, and it can do the same for you. This article explains what a design-build company is and what it can offer you when planning new construction.
Why Choose to Work with a Design-Build Company
Design-build construction has been a popular building process for decades. Why? A design-build company joins together all the departments needed for home construction under one roof, which results in some unique advantages.
Listen to what Terry Lawrence has to say …